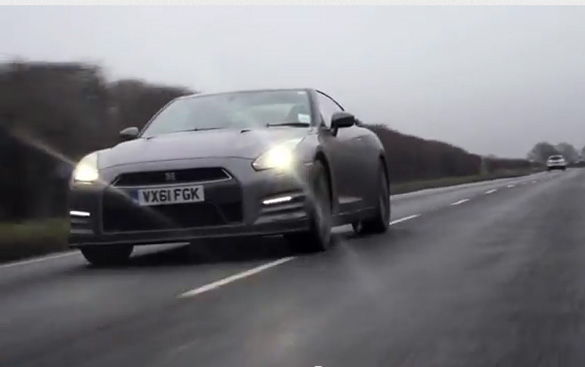 I was never much of a fan when it comes to automotive test-drive/journalist junkie Chris Harris of EVO until just recently. Somehow, in the past few weeks, I stumbled upon some of his more agreeable test drive review videos featuring cars that I personally happen to like and drive myself. Maybe it is because I tend to watch all the DRIVE network videos on YouTube religiously now.
Chris is probably getting grief for doing a rather odd comparison in his most recent video when he contrasts the new BMW M5 to a Nissan GT-R. Sure, they are totally different beasts coming from different ends of the earth. But one thing remains common amongst the latest performance creations from Japan and Germany, and that common denominator is being a true enthusiast cars with an extra dose of performance capabilities.
I won't bore you with what I really think about Chris Harris and some of his sadistic mockery and silly antics when he tries to describe how some cars drive. I will let this video speak for itself because in my honest opinion, Chris nails it with his detailed driving experience in the new BMW M5 and Nissan GT-R. Good Job Chris!
Note: Autocar gets credit for doing a review of the same nature but they didn't pull it off quite like Chris Harris did. Check out that video below.