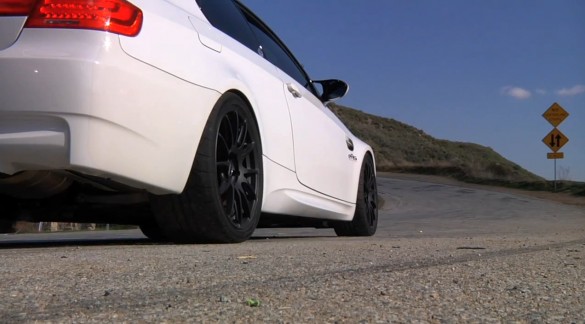 Few car fans would argue the point that BMW's M3 is one of the best-balanced rides on the planet. Even in stock form, it makes decent power, offers up superb handling and has impressive, fade-resistant brakes. While the platform can handle (significantly) more horsepower than the 4.0-liter V-8's 414 hp output, the car still provides plenty of entertainment value for most drivers.
For the hardcore few, however, there's no such thing as too much horsepower. That's where companies like VF Engineering come into the picture, since it's ready, willing and able to bump up the output considerably on your E92 BMW M3. How much? It's standard upgrade makes 620 horsepower at the crank, but know the right people and VF will build you an M3 that makes 690 horsepower.
In any car driving just two wheels, that's a lot of power to get to the ground. As host Matt Farah explains, the latest VF Engineering creation doesn't even benefit from a wide-body conversion, so those ponies get to the pavement via a pair of 295 mm wide rear tires. In other words, it's a really, really good idea to leave traction control on for street driving.
While a car like this would be an absolute blast to drive on a track, it very nearly makes too much power for the rest of the setup. We don't have the attention span necessary to drive something like this on a daily basis, but we'd sure enjoy an afternoon of wearing out tires and brake pads.