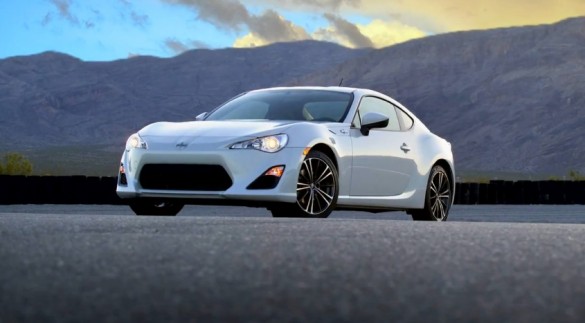 When it comes to making cars go faster, most enthusiasts immediately think of adding horsepower. While horsepower gains can result in significantly lower lap times, adding big horsepower usually costs big money. Another way to make a car faster is to lighten it, but there's only so far you can go with a car you drive every day. Pulling out the rear seat and removing all sound deadening may sound like a good idea, but driving a car like this on the street gets old, quick.
One area often overlooked by enthusiasts is tires, which have the potential of making a significant improvement in a cars handling ability. In the case of the Scion FR-S, the stock tires are aimed at comfort and longevity, not at grip. Adding a stickier tire in the same size was enough to lower the FR-S' lap time at Spring Mountain Motorsport Ranch by a full two seconds, and we suspect that adding lighter 17-inch wheels may have helped even further.
Plus sizing the wheel, though, had an opposite effect. When Road & Track switched to 18-inch Advan wheels over the stock 17-inch wheels, it took them 0.6 seconds longer per lap than with the stock wheels and stickier tires in the stock size. We don't know if the Advans were heavier or lighter than stock (which makes a difference on acceleration), but Road & Track says the taller wheels were enough to change gearing and slow the car's acceleration.
Lighter wheels and stickier tires are one of the first things we upgrade on a performance -oriented car. Not only does this pay dividends on the track, but it also helps on the street with shorter stopping distances and added grip for sudden lane changes. Before you think about adding a tune or bolting on a turbo kit, we'd suggest you consider upgrading tires as your budget allows.