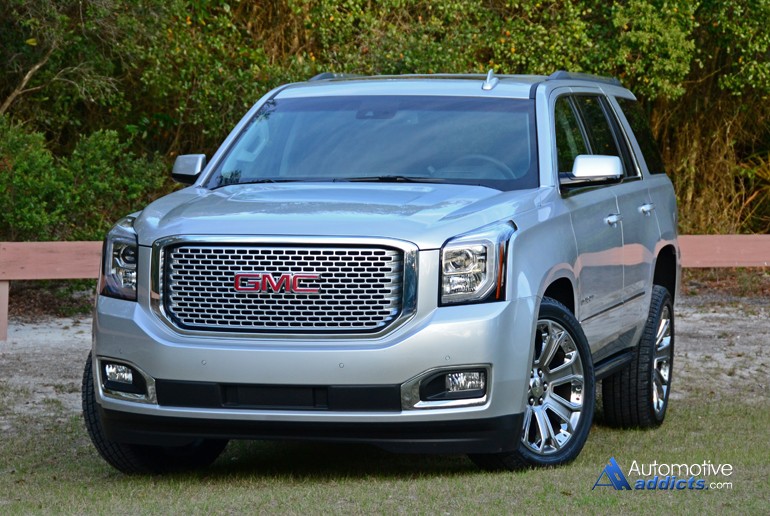 Sometimes, in life, it is reassuring to know of specific things that you can count on for being reliable to the point that it gets its defined job done time after time. Most of us wish friends were like this. Fortunately, there are a select number of vehicles, such as the all-new 2015 GMC Yukon, that are dependable yet offer many other design facets of an SUV that are scarce in today's automotive spectrum.
Get clearance pricing on the GMC Yukon from a network of dealers to get you the cheapest price. Use a simple form to select the make and model and start saving. Remember to get quotes from the maximum number of dealers to give you the upper hand. Get a Free Quote on the GMC Yukon or other vehicles now.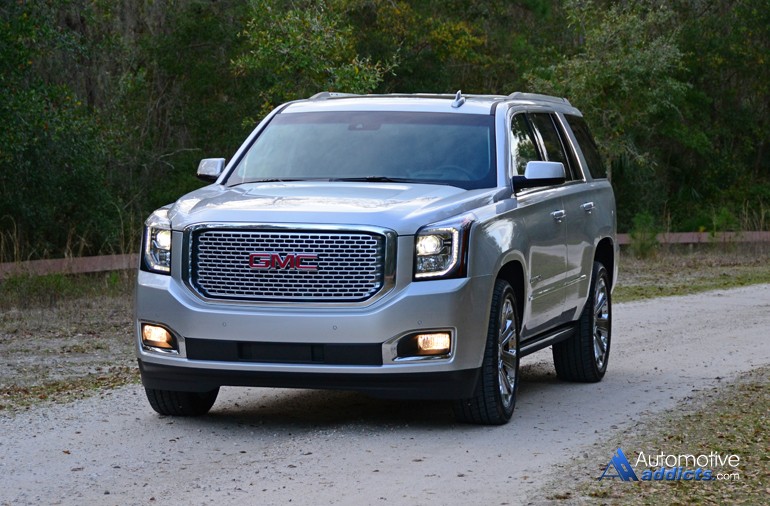 The GMC Yukon Denali, the latest test vehicle to be such a welcomed addition in my garage and family, is the best yet to offer unsurpassed durability, performance, a luxurious cabin and enough technology to keep all occupants well entertained and connected while at the same time managing to keep the driver focused on the journey ahead.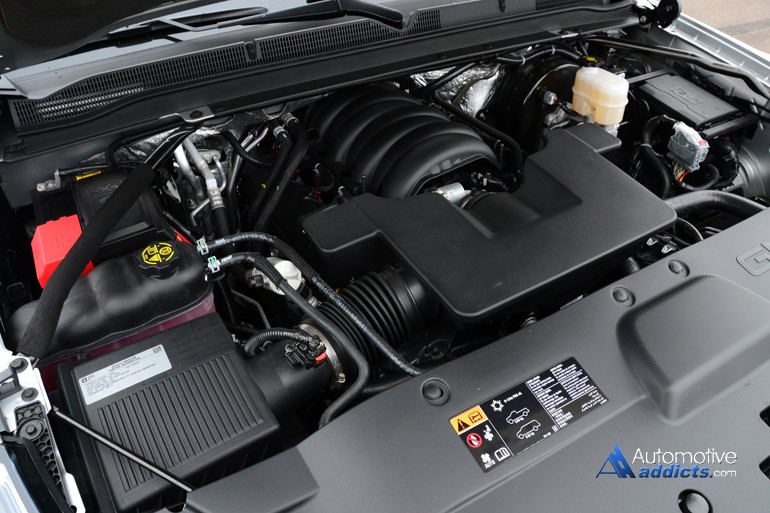 GMC's recognition has long been touted as a professional grade, defining a separation from its Chevrolet counterpart. That idea has never been so profound as it is in the new 2015 GMC Yukon Denali. Getting into the bits of things, the all-new 2015 GMC Yukon Denali features the Corvette-sourced 6.2-liter V8 engine with 420 horsepower and 460 lb-ft of torque. The robust nature of the V8 engine brings the Yukon Denali to life in a momentous thrust transmitting power to all four wheels by means of my test vehicle's selectable 4WD system. Before reaching the massively-proportioned optional 22-inch wheels, the V8 engine transmits the power through a new 8-speed automatic transmission, replacing the outgoing 6-speed automatic for a mid-cycle 2015 model year update.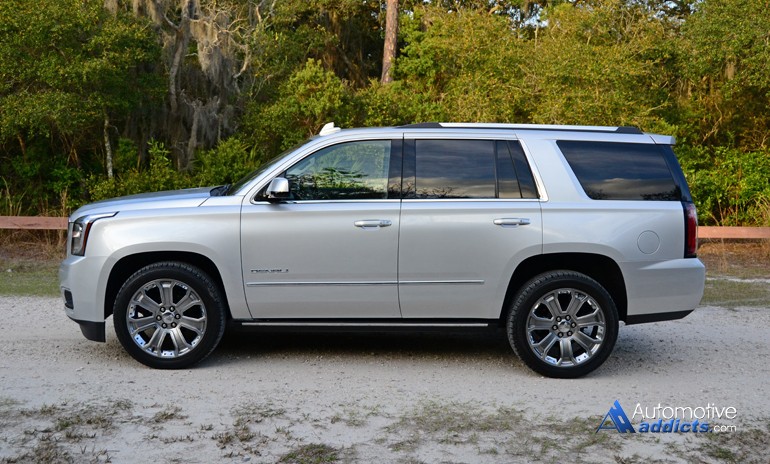 I have to say, having had the chance to test out most of GMC and Chevrolet's latest trucks and SUVs, the addition of the 8-speed automatic transmission for the big 6.2-liter V8 engine is a welcomed inclusion to the lineup. With the extra gearing the RPMs are lower when cruising and overall performance seems to be a step above than the outgoing 6-speed auto. Not to mention, the main difference is that the 8-speed attributes better gas mileage with my 2015 Yukon Denali 4WD getting an EPA estimated 21 mpg highway and 15 mpg city. Those figures were easily attainable where I sometimes would walk away with 22 mpg highway and nearly 16 mpg city. Much of this was due to some conscious driving and allowing the engine to utilize the cylinder deactivation, which is a clever system enabling V4 mode at virtually any speed dependent on how the ECU sensed load. Interestingly, the system would go into V4 mode often and retain the mode as the 8-speed automatic allowed better use of the deactivation with relatively soft gas pedal inputs.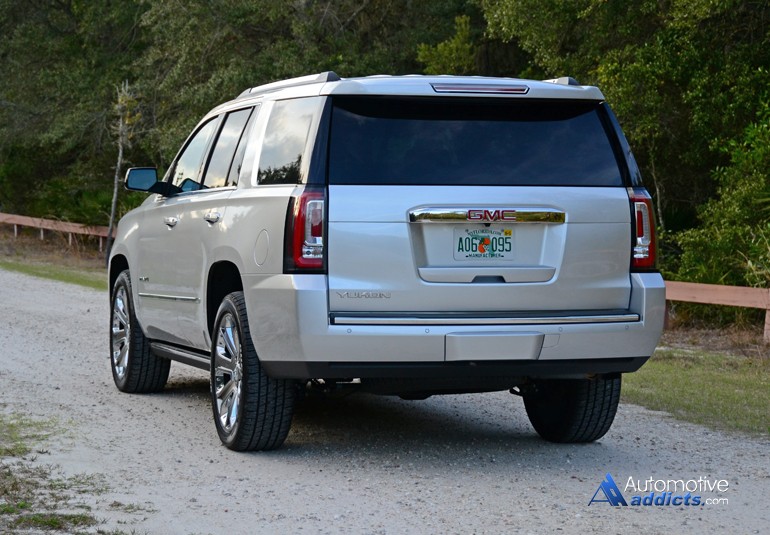 When I felt the urge to really push the new GMC Yukon Denali performance wise, it would cooperate pretty well, surprisingly well. The magnetic dampers aided to handling the large 5,700-plus pound body-on frame setup, as did the 4-wheel-drive system when placed in automatic mode. In Auto mode, apart from the 2wd high, 4wd high or 4wd low dedicated settings, the system left the transfer case in its 4wd high setting for the duration of my test. This proved to be the appropriate selection in getting the best of what the 6.2-liter V8 had to offer. The Yukon Denali would squat down and roll to 60 mph from a stop in just 6.8 seconds.
Lateral handling was rather predictable but didn't push as much into understeer as expected, possibly due to the massively sized optional 22-inch wheels. The trade off of course may have added a bit of wiggle and harshness to the ride quality. Still, the ride was smooth enough not to warrant much of a complaint, much thanks to the magnetic ride dampers quickly reacting to every body movement to sap any unwanted roll or bounce.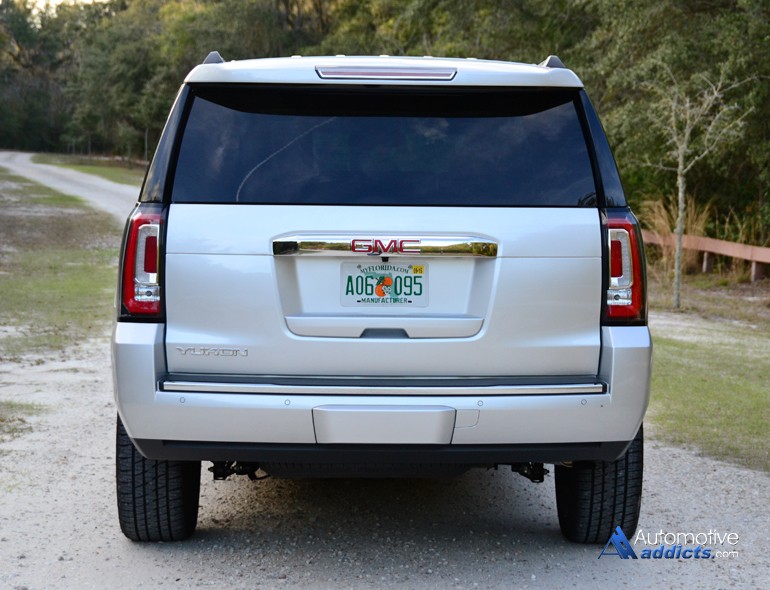 Towing remains an easy task with the ability to tow up to 8,100 pounds with the proper trailering equipment. Through use of the standard trailer brake control and automatic rear load leveling, the GMC Yukon Denali is more than ready to tackle multiple duties of transporting people, hauling cargo in just over 94 cubic feet of space with the seats folded, and towing sizable items.
The interior quality of GMC's Yukon has come a long way. The latest iteration of the cabin is luxurious yet does not demise withstanding durability. The use of aluminum and wood trim along with nicely accented stitched soft touch surfaces all exude a luxurious interior. The perforated heated and ventilated leather seats up front, the 2nd row head seats and 3rd row seats all find their proper placement for what you expect from GM's largest SUV sans the longer wheelbase Yukon XL variant. Second row seating is much more inviting that the 3rd row, which can be a bit short on leg room for tall occupants.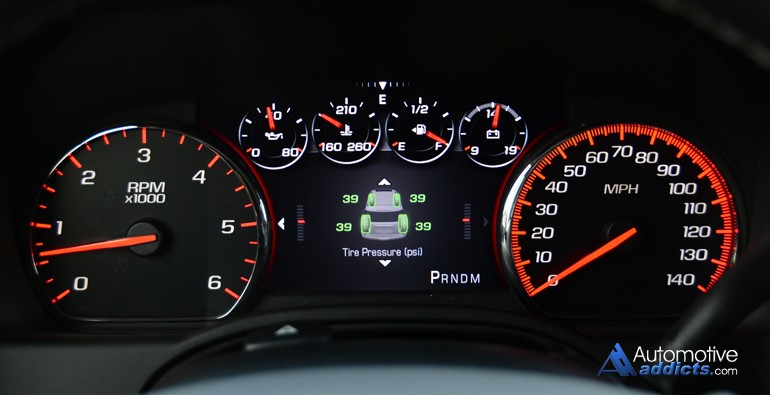 In what the 2015 GMC Yukon Denali offers with a new 8-speed automatic transmission for a mid-cycle update, it is among a rare breed of SUVs on the road. Exhibiting no holdbacks in literally pushing its body-on-frame architecture forward, the 2015 GMC Yukon Denali almost begs to ask some why they would choose the Cadillac Escalade over it. I understand what the Escalade offers as a premium luxury SUV. However, the GMC Yukon Denali with the same drivetrain and a near-premium luxury feel deserves a close look as it doesn't comprise much short of the Escalade. To boot, there isn't much to compete in such a bracket, even if the as-tested price is $74,680.
The new 2015 GMC Yukon in its base trim starts around $48,000 but takes a jump to about $65,000 for the Denali trim, which is a major transformation including many additional standard features including the larger 6.2-liter V8 engine over the base 5.3-liter V8 with only 355 horsepower.
At the Yukon Denali 4WD trim's starting price of $66,770, you're getting a lot for your money. At such a level you get as standard equipment a powerful 420-horsepower V8 engine, four-wheel-drive, magnetic ride control, 10-speaker Bose audio system, memory driver's seat, tri-zone climate control, lane departure warning, blindspot monitor, rearview camera, heated-cooled front seats, heated 2nd row seats, power handsfree liftgate (opens automatically with a wave of your foot under rear bumper while the key is in your pocket), and OnStar 4G LTE WiFi hotspot, which worked seamlessly with my laptop and daughter's iPad.
Tipping my test vehicle to its as-tested price of $74,680 were the options of a Denali Premium Package (head-up display, power retractable running boards and adaptive cruise control), an Open Road Package (power sunroof, upgraded audio system and 8-inch color touchscreen with navigation and Intellilink), 22-inch wheels and a theft-deterrent system (self-powered horn, vehicle incline sensor and interior motion sensor).
Get clearance pricing on the GMC Yukon from a network of dealers to get you the cheapest price. Use a simple form to select the make and model and start saving. Remember to get quotes from the maximum number of dealers to give you the upper hand. Get a Free Quote on the GMC Yukon or other vehicles now.
Copyright: 2015 AutomotiveAddicts.com
SPECIFICATIONS
Price: Base Yukon 2×4 $48,000 est. As-Tested Yukon Denali 4WD $74,680
Engine: 6.2-liter V8 420 hp @ 5600 rpm/ 460 ft-lbs torque @ 4100 rpm
Transmission: 8-speed Automatic w/ tow mode
Drive: 4WD
Wheelbase: 116 in.
Total length: 203.9 in.
Total width: 80.5 in.
Total height: 74.4 in.
Ground clearance: 8 in.
Curb weight: 5,746 lbs. 4WD
Headroom: f-m-r-42.8/38.7/38.1 in.
Legroom: f-m-r-45.3/39/24.8 in.
Cargo volume: 15.3 cu.ft with all seats in place / 94.7 cu.ft. 2nd and 3rd row seats folded
Towing: Up to 8,100 lbs. (Denali 4WD) / 8,400 lbs. (Denali 2WD)
Fuel tank: 26.0 gallons
Turning circle: 39.0 ft.
EPA mileage: 15 mpg city/21 mpg highway