In the world of hysterical internet memes, Enzo Dude is iconic.  And now, there's a new guy on the block who wants his share of the action – allow us to introduce to you Ferrari Guy [For Hire].  We did some research and we can confirm that it indeed a real Ferrari 360 Spyder, but we can't tell you how is apparently has 495 horsepower, almost 100 horsepower more than a stock 360.  Maybe the gold wheels and white pants give the car that extra increase in power – the world may never know.
We've done the favor of screencapping the website in case it goes down for whatever reason.  You can thank us later.
Enzo Dude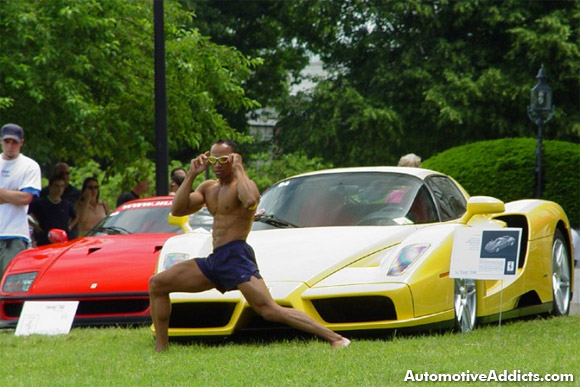 Ferrari Guy (Tony Tag)
Thanks to Luxury4Play.com for the tip.