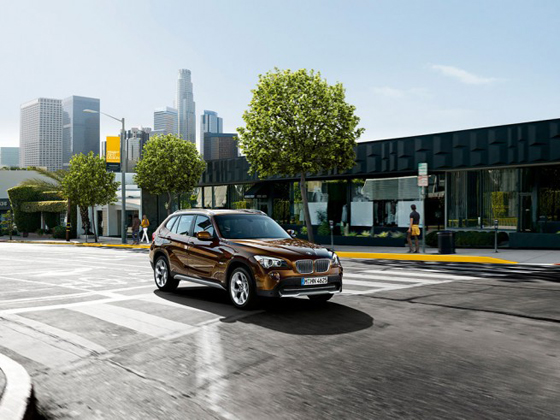 BMW has officially released details and images of the new upcoming BMW X1 SUV (SAV). This will be the smallest X (SUV) vehicle in BMW's lineup.
At a short 4.45 meters long and a wheelbase of 2.76 meters, this small SUV will be rather reminiscent of the BMW 1-series.
Six different models of the X1 will be available with the majority of them available in Diesel for the European market. The gasoline powered model will be the X1 xDrive28i with a version of the 3.0-liter inline 6 cylinder which will make about 258hp.
Expect the BMW X1 to get its USA introduction in 2011. The US model engine's may be the twin turbo 3.0-liter inline 6 that we all have grown to love in other BMW models. That's going to be sweet!
PRESS RELEASE

THE BMW X1 CONFIRMED FOR UNITED STATES IN 2011

Woodcliff Lake, New Jersey – July 1, 2009 … It was confirmed today that the BMW X1 is planned to debut in the United States in calendar year 2011. The X1 has been conceived with the flexibility to offer traditional rear-wheel drive and xDrive all-wheel drive configurations, as well as a wide variety of gasoline and diesel powertrain choices. In light of rapidly evolving US market demands, fuel prices, and regulatory standards, elements of the X1's US launch plan, including engine and drivetrain configurations, will be forthcoming closer to the time of launch.

The BMW X1 will debut in Europe this fall with a choice of four engines – one gasoline and three diesels – and will be available in rear-wheel drive and xDrive all-wheel drive configurations. The X1 will set new benchmarks in the premium compact segment for efficiency, comfort, utility, and of course driving dynamics. Achieving up to 5.2 L/100km (45.2 miles per US gallon) on the European test cycle, the BMW Advanced Diesel-powered X1 sDrive18d will provide remarkable fuel efficiency while still achieving a top speed of 200km/h (124mph). Each drivetrain choice for the X1 will showcase the latest results of BMW's EfficientDynamics engineering strategy, which is focused to reduce emissions and consumption while enhancing the performance expected of any BMW.