Crossovers and SUVs are really hitting their stride now in popularity, and so while there aren't too many of them that are considered classic vehicles today, they are absolutely going to be a part for tomorrow's vintage crowd.
Land Rover arguably understands this best. They're one of the few with experience in the classic 4×4 field with not only their nitty-gritty off-road machines, but also the premium Range Rovers. While their product lines that are upholding the traditional part of this legacy, Land Rover is also blazing new trails with vehicles like the Range Rover Velar.
Smooth is suave, and the design really takes that to heart. The doors cover the whole body from top to bottom like a piece of the skin — eliminating any unsightly sills. The line of the hood becomes an integrated piece that seamlessly encircles the whole vehicle. The door handles retract flush to the body like a Tesla. It's a true departure from the traditional.
Where the original Range Rover remains a classic in its own right, the Velar is a different kind of off-road machine. In fact, when it matures into a full classic, it's likely to be viewed more like its step-siblings at Jaguar. So, while the Velar has an adjustable suspension to lift this into true off-road capability, it really just loves to be low and hunker to the ground preparing to pounce like a leaping cat. It's almost easy to call the Velar the new Jaguar XJ.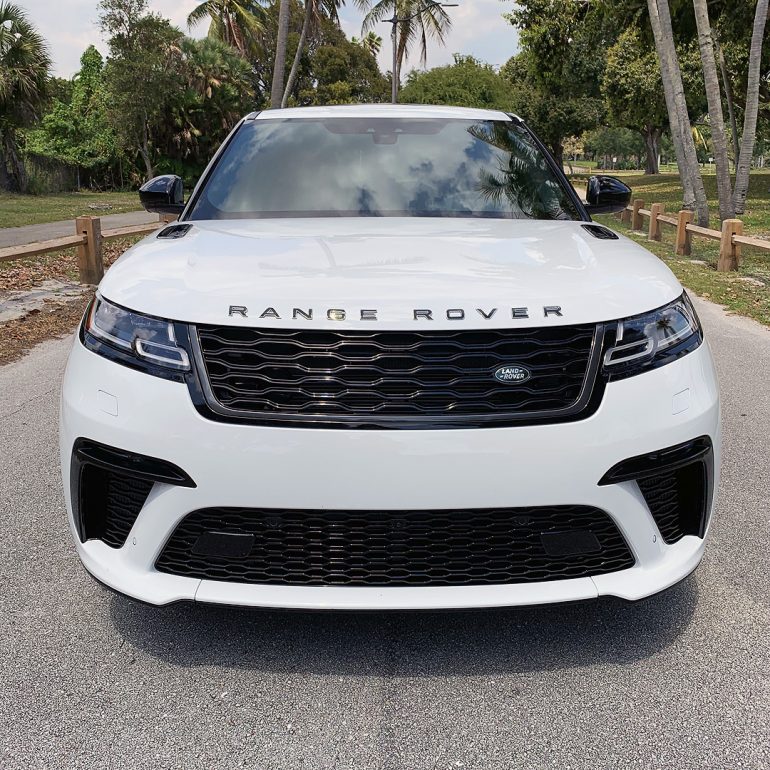 The XJ consistently delivered a slicker style than the competition for over half a century. However, since sedans have fallen out of the mainstream, the storied model has paused production. Now that the crossover is the king, the Velar seems to be competing even with Jaguar's own SUVs to pick up the XJ's sleekness torch.
As an added bonus, 2020 debuts a new SV autobiography edition. That means supercharged V8 power. This furthers the Jaguar-style feeling, because it's the kind of 550 hp mega motor that you get in the best F-Type sports coupes. In fact, if you've ever lusted after an XJ V12 of the 1970s or an XJR of the early 2000s, the supercharged Velar is the modern incarnation where pretty meets powerful.